Your activity play plan has arrived!
Here are 52+ ways to entertain your kids at home that caregivers and children can use again and again.
These preschool alphabet activity cards are different than the rest.
Most preschool alphabet activity cards provide examples of how to teach the letters of the alphabet.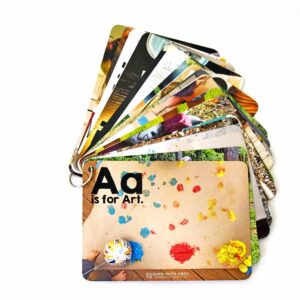 But these activity cards are different.
Inside these cards are action words that provide a kickstart of ideas to reinforce the letters introduced or the letters learned with an engaging play prompt.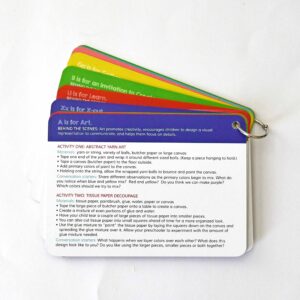 Want quick ideas for play yet don't have time to use Pinterest or Google ideas?
Imagine all of your favorite activities for kids in one place.
A place that is right at your fingertips for instant ideas. As a former Kindergarten teacher, I've made various simple, easy-to-use Alphabet Activity Cards to use as your best bag of tricks for ages 2.5+.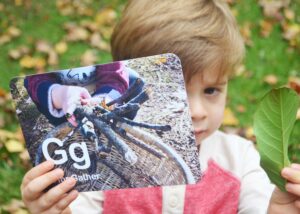 Use these activity cards as your best bag of tricks.
Here's how we use these alphabet cards.
Rainy Day – Search for a fun indoor activity.
Want to Head Outdoors – We have that too!
Need a quick idea for quiet time – Boom, also in the pack.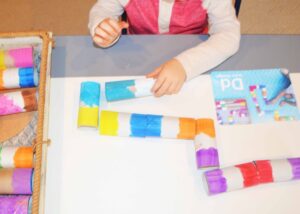 Here's a look at some of the topics covered:
Let's allow our preschoolers to EXPLORE different learning styles!
Problem-solving
Questioning
Art
Kindness
Balance
Fine motor
Gross motor
Movement
STEM
Number sense
Sensory Play
Vocabulary development
Communication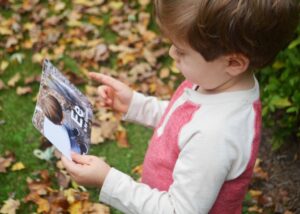 This year, you have the ideas to keep the days enjoyable.